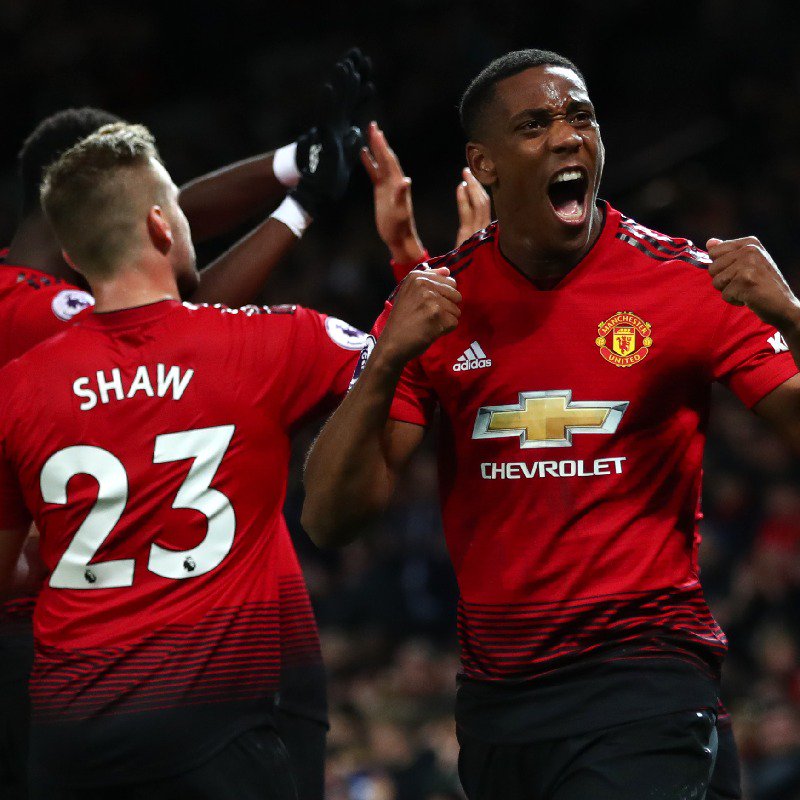 Jose Mourinho's halftime talk with his player did the magic today against Newcastle after going down by two goals in the first half alone. The Red devil were sluggish and lacked composure in the first half but these changed in the second half.
Their urgency and fluidity became better after the restart even though they had to wait till the 76th minute to pull one goal back through Juan Mata. Anthony Martial, the Red devils best player on the pitch was fouled just on the edge of Newcastle's area after going on a mazy run and Mata duly stepped up to riffle the ball into the back of the net from the resulting freekick.
They didn't wait for long before they got the equalizer through their Winger, Anthony Martial, who has been tormenting the Magpies defence line from the start.
Jose Mourinho then replaced the ineffective Marcos Rashford with Alexis Sanches and the Chilean repayed the Coach with the winning goal in the 90th minute.